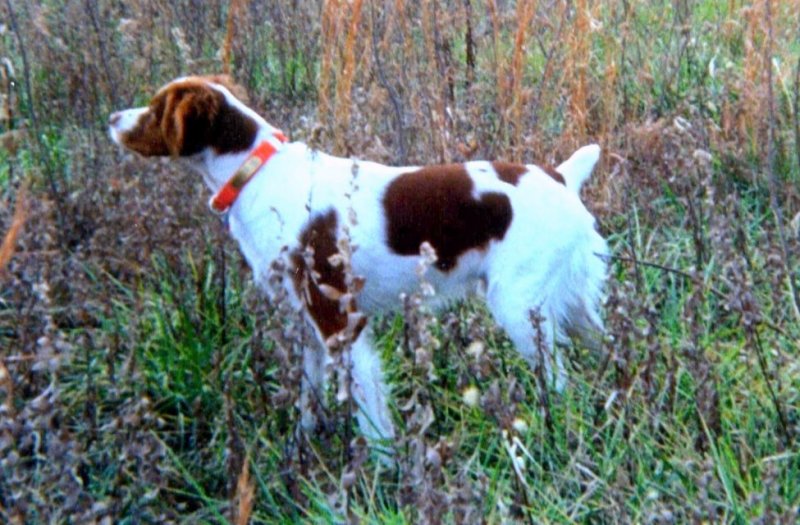 4x American Field Champion & 3x American Field Runner-Up
DC/AFC Bourbon XIII
Inducted: 2021
Sex: M
DOB: 1997-02-27
AKC: SN42252804, FDSB: 1489292
Sire: DC/AFC Masked Shoshoni Warchief
Dam: FC/AFC Candy's Lucky Penny
Color: Orange & White
Owner: Joseph J. Jung
Breeder: Doug Seickmeyer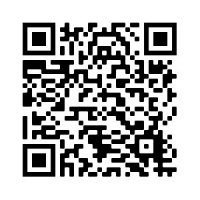 Al, as he was called, was one of the great dogs competing in an era of many great ones.  His most outstanding virtue, as an all-age trial dog was his bid-ability, his willingness to run, find and point birds, and win under whoever had the whistle and gun that day.  He did not spend very many days on a pro's truck, as his owner Joe Jung preferred to condition him and bring him to the trials.  He lived in the house at Joe's and was his faithful companion for over 16 years.

Al was so much more than people realized. His owner was in ill health and could not run him as an amateur. It was amazing when you think how much he accomplished with a dozen different handlers. Not many dogs can switch handlers every weekend and still be a DC/AFC with a Runner-Up at the National Championship to boot. Diana Kubitz knew what Al could accomplish if he had an experienced owner that would make sure he was bred to great bitches and handled by one amateur and one pro. That's why she tried to buy him! How many dogs do you know that could have won as much as Al with all those different handlers? How many dogs do you know that produced a National Champion and a National Gun Dog Champion from the same litter, winning in the same year? Al did.   And, being a Kid grandson, she is one proud granny. Look at his record and how he achieved it, because if you put it in perspective, he was a great dog!

Performance:
Field Trial statistics: 14 All Age hour wins, 1 Gun Dog hour win, 45 total field trial placements
Championship and Hour Stake placements: 14 All Age hour wins, 1 Gun Dog hour win
| | |
| --- | --- |
| ABC National Championship |   2004 – RU (46) |
| | |
| ABC Chicken Classic |   2004 – CH (57),  2005 - CH (58) |
| | |
| ABC Gun Dog Classic |   2001 – 3rd (22) |
| | |
| Dixieland Championship |   2005 – 3rd (32) |
| | |
| Field Trial Clubs of Illinois OAA Classic |   2002 – RU (?) |
| | |
| Gr. St. Louis OAA hour |   2005 – 1st (25) |
| | |
| Illinois OAA Championship |   2007 – 3rd (21) |
| | |
| Jim Holman Classic |   2004 – 1st (23),  2005 - 4th (27) |
| | |
| Nebraska Championship |   2005 – 3rd (33) |
| | |
| Prairie State AAA Championship |   2002 – CH (?) |
| | |
| Prairie State OAA Championship |   2005 - CH (30) |
| | |
| Region 4 Michigan AAA Championship |   2005 – RU (22) |
| | |
| Southern Illinois OLAA hour |   2005 – 2nd (23) |
| | |
Recognition:
            Purina Dog of the Year statistics: Ranked #10 (2004), #1 (2005), #73 (2007)
2005 Purina All Age Brittany of the Year Award winner
LaSalle Brittany Club Field Dog of the Year: 2004, 2005


Production:
      Titled dogs: 1 NFC, 1 NGDC, 2 DC/AFC, 2 FC/AFC, 1 FC, 2 CH, 1 MH, 1 CDX, RN, NA, NAJ
      Produced 3x Purina All Age Brittany of the Year Award winner HOF Ru-Jem's A Touch Of Bourbon  


Progeny
By Dam FC Mo-Kan Bimbo
HOF   17xCh/19xRU/NFC/DC/AFC RU-JEM'S A TOUCH OF BOURBON "Chug"
Amateur Owner/Handled to: 58 hour placements - Top 1-Hour winning dog in the history of our breed
2010 ABC National Open All Age Champion
2010 ABC National Amateur All Age Runner-Up Champion
2009, 2010, 2011 Purina All Age Award Winner
2008 LaSalle Brittany Club Dual Dog Of The Year
2008, 2009, 2010, 2011, 2012 LaSalle Brittany Club All Age Dog Of The Year
2005 Prairie States Derby Classic Winner (45 min) (23 starters)
Over 80 Amateur/Owner handled field trial placements
NGDC/FC/AFC Celebration's Two Of Hearts - "Duece" 4/17/2003 -
2010 ABC National Open Gun Dog Champion
2011 Winner Tri-Tronics Shooting Dog Award
2007 Michigan Open All Age Championship 3 Place (28 starters)
2009 Region 4 Amateur All Age Champion (26 starters)
2005 Eastern Futurity All Age Winner (21 starters)
2005 Mid South Derby Classic Winner (45 min) (21 starters)
2005 Illinois Derby Classic Winner (45 min) (17 starters)
Over 40 Amateur/Owner handled field trial placements
Red Ragtop - "Redi" 4/17/2003 – 4/2012   (Career ending injury at age 3)
2004 Prairie States Derby Classic Winner, 15 st, 45 min
    2004 Michigan Derby Classic Winner, 15 st, 45 min
    2004 Illinois Derby Classic 2nd Place, 11 st, 45 min
    2005 Mid South Derby Classic 3rd Place, 21 st, 45 min 
   2004 MidSouth Derby Classic 3rd Place, 12 st, 45 min
    2004 Field Trial Clubs Illinois Juvenile DOY

Charlotte's Rocketman - "Chuckee" 4/17/2003 – 12/31/2006
2004 Mid South Derby Classic (45 min) 1st Place (12 starters)

By Dam Tall Pines Little Libby
DC/AFC Bourbon's Straight Up 4/22/2005 -   Over 40 Amateur handled Field trial placements


Grand Progeny:
5x AF Ch/4x RU AF Ch/GFC/FC Touch of Bourbon Little Chug, 10 hour wins, 49 Field Placements
RU AF Ch/FC McChesneys I Got My Mojo Working, 2 hour wins, 30 Field Placements
RU AF Ch/FC/AFC Lost Creek's A Shot of Bourbon, 1 hour win, 30 Field Placements
CH Ammo's the Show Never Ends, field pointed in open & amateur stakes
Sharptail's Time Well Wasted, 9 juvenile field placements

Great Grand Progeny:
RU AF Ch  A Trace of Bourbon with Diamonds, 1 hour win
RU AF Ch/DC/AFC  Turning Points Landslide, 1 hour win
Touch of Bourbon Little Chloe, Juvenile field placements
Kruse's -Nine Blaze's Last Dance, 2017 Gun Dog Futurity Winner