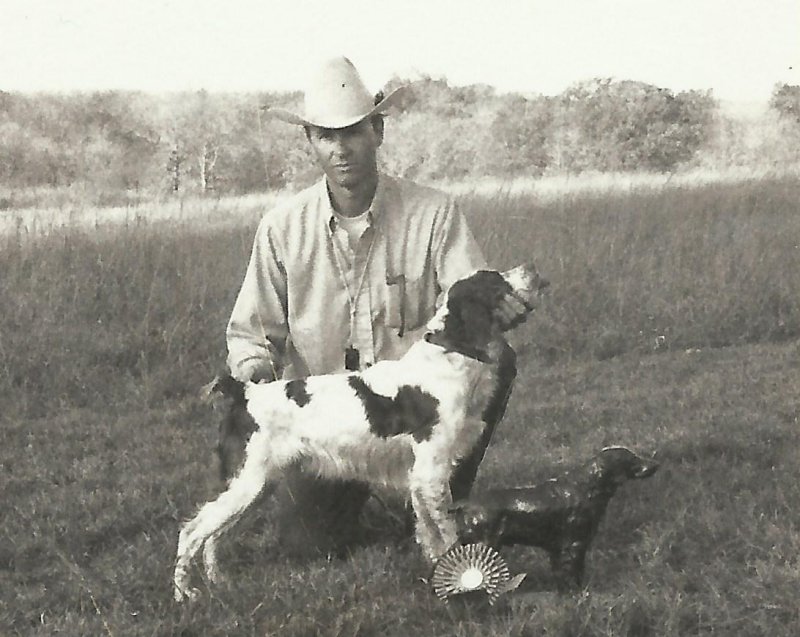 NAFC/FC/AFC BRANDY'S BULLET
Inducted: 2000
Sex: M
DOB: 1968-02-08
AKC: SA593281
Sire: FC Bazooka's Brandy
Dam: W-Hume's Holliday Cindy
Color: Orange & White
Breeder: Walter Hume
Owner: William Norvell
Bullet was, and still is, talked about as a standard bearer; he raised the level of excellence when it came to performance around birds. Bullet looked better honoring a bracemate on point, than most looked pointing. Only when I would take him by the collar, after flushing his birds, would Bullet relax his posture. To this day, 20+ years later, I still compare dogs I judge and train to Bullet, working game.

Today Bullet is recognized as the 'Fountainhead' of a great line of Brittanys. In this line are NFC Hi Proof RumRunner, NFC Rambling Rose VI, NFC Rimarda's Gambler, NFC Gambler's Ace in the Hole, National Shooting Dog Champions Winchester of Hanging Jaze and Hybrittin's Hot Pursuit plus Hall of Famer Ch Rimarda's Trademark. This is a strong sire line and serious breeders still go to this line for genetic contributions from Bullet.

It is this composure around birds that have attracted people to breed to Bullet. Breeding holds true, his brother Scipio had similar composure! Bullet had 7 hour wins in ABC hour event including winning the ABC National Amateur Championship stake. He produced 3 hour winners which had 4 hour wins.