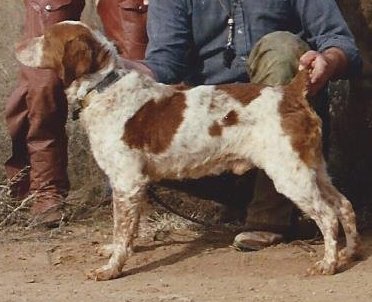 FC/AFC FLATWOOD'S TIGER
Inducted: 2001
Sex: M
DOB: 1982-06-06
AKC: SD510384
Sire: FC Home Acres Risk
Dam: Nero's Roamin' Belle
Color: Orange Roan
Breeder: Cohen/Young
Owner: Sherry & Eugene Stewart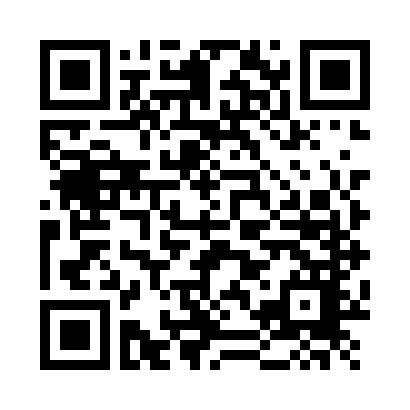 Tiger was started by his owner and became an AKC Field Champion at 25 months. At this time he was sent to the Holmans and they campaigned him. He won the ABC Quail and Pheasant Classics, he won the Texas Open Championship and the Mid-South Open All-Age Championship. Probably the most notable contribution of Tiger is his production record. He produced a total of 30 field winners including 11 Field Champions, 2 dogs that placed in the ABC National Championship 2 times, and the 1994 IAMS Top Dog of the Year, Buddy Boy. Tiger's grand pups are now starting to show their stuff, for example Hybrittin's Flatwood Floozie won the AKC Shooting Dog Ch'ship in 2000-2001. Others are still competing. This record is hard to match.

Tiger had his first field trial win as a Derby in the fall of 1983 and had a career total of forty seven placements. Highlights of his career included RU 1992 National Open Championship, winner of the 1991 American Brittany Club Pheasant and Quail Classics. He also was fourth in the 1989 Pheasant Classic. Tiger had a total of eight hour wins, five of which were first place and two second place.

1989
Pheasant Classic 4th
Mid South Championship 1st
Prairie State Championship 2nd
1990
West Texas 1stIllinois Championship 1st
1991 Pheasant Classic 1st
Quail Classic 1st
1992
National Open Championship 2nd

Progeny
Six different females produced:
10 Field Champions
6 Amateur Field Champions
Three Placed in American Brittany Club National Championships

FC/AFC RFS Tigerís Hollie - 1992 National Open 3rd
FC/AFC Mr Buddy Boy - RU 1993 National Amateur
FC CLís Edge - National Gun Dog Championship 3rd
FC/AFC RFS Tigerís Hollie third in he 1992 Open All Age Championship was the first time a parent, Tiger, and offspring placed in the same Open Championship.