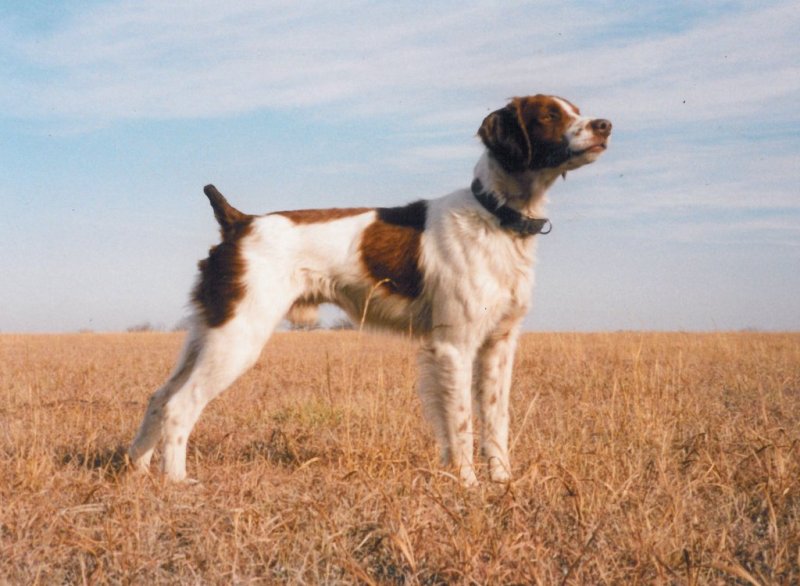 NFC/FC/AFC Shambo's Dark Shadow
Inducted: 2014
Sex: M
DOB: 1996-08-25
AKC: SN37904601
Sire: Camsham's Shambozo
Dam: Starr's Aapricot Lulu JH
Color: White & Liver
Breeder: Charles R. & Charlotte Schultheis
Owner: Bernie Crain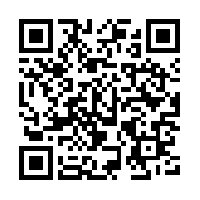 Shadow's field trial accomplishments and the significant successes of his progeny lead him to this hall of fame. He began winning as a puppy and continued to win consistently throughout his career with a retirement parting shot of placing in both the National Open and Amateur Championships as the oldest dog entered.

His career reflects the true quality he possessed with a flowing ground covering gate, hunting desire, instinct, and independence that drove his endeavors. He pointed with intensity and style and his forward reach often pushed the limits of the course though he was seldom lost. He proved his ability on varied game from the southwestern deserts, the northern prairies, to southern plantations. Often it was noted that he went where no other dogs had gone or had the limb find of the stake. That he was so often successful is important but success was the result of true determination, fortitude and developed talent. There were times the gallery rumored of finality after Shadow ran though there were dogs left. His demeanor was calm and good natured. He generally always tried hard and was a delight to be with as he inherited the affable attitude of his fun loving sire.

Shadow amassed 44 All Age Hour Stake wins and demonstrated his adaptability to differing terrain and game by winning stakes in Alabama, Arizona, Arkansas, Florida, Iowa, Kansas, Missouri, Nebraska, New Mexico, Oklahoma, South Dakota, Tennessee, and Texas. He was most successful for repeating placements in the US Open, Kansas Championship, and the Midwest BC Hour Stake, trials tough to win as they require a high level of performance with stamina and the ability to cover much ground on courses that distinguish a true All Age dog. He won the National Championship, the Free for All, and the US Open consecutively, the only trials that require qualifying or were run with two series. He was his best when the competition and grounds were the most challenging.

Shadow won the Royal Canin Bird Dog of the Year Award for the 2001-2002 and 2002-2003 seasons. The announcement for the 2001-2002 award in "The American Field" stated: " Shadow's achievements have surpassed all other Brittanys in the history of trialing."

In 2002 Shadow earned the American Brittany Club Iams/ Eukanuba All Age Award (now Purina) with 2606 points including 10 hour placements with seven of them Firsts. His consistency through years saw him in the top five dogs for six consecutive years.

Great bird dogs leave lasting memories of performances that have moved us and Shadow provided many of those for people in the Brittany world. He competed on the toughest stages against the greatest dogs of the time. To date Shadow's legacy is a work in progress but his pups and grand pups have won or placed in many field trials across the country and in some of the same prestigious Championships. So far the list includes 5 AKC Dual Champions, 10 AKC Field Champions, and 1 AKC Amateur Field Champion. Seven dogs have become hour winners recording eighteen championship placements.