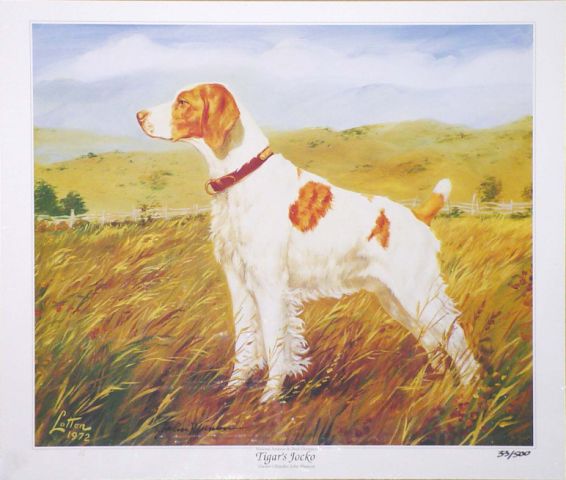 NAFC/DC TIGAR'S JOCKO
Inducted: 1997
Sex: M
DOB: 1961-02-24
AKC: SA088753
Sire: Honey's Tigar
Dam: Petite Femme De La Bois
Color: Orange & White
Breeder: Delbert Nelson
Owner: John Munson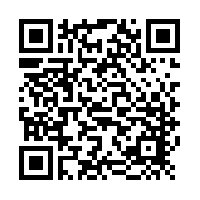 Jocko "may have been the most influential Brittany ever from the West Coast. His speed, style, conformation, intensity and bird-finding ability propelled him to" many wins including the ABC Pheasant Classic, the ABC National Amateur Championship, and the AFTCA National Amateur Pheasant Shooting Dog Championship. This later Championship is one of four major 'bird' stakes run each year by the AFTCA. In this stake he had 4 pheasant finds and two stop to flushes. His race was as strong at the end as when it started. Jocko had 54 placements and 6 hour placements. He had 28 American Field wins. He produced 20 winners including the 1977 ABC National Champion, a grandson who won it in 1972 and his grand daughter was 10 x Ch Jacolet's Wandering Star.

Tigarís Jocko was a white-and-orange male. He had 54 AKC placements, won the National Amateur in 1964 and placed third in that stake in 1965 and 1967. He also won the National Amateur Shooting Dog Championship (American Field), a top win in longtail competition at that time. He sired 24 field winners, 11 show champions, 6 field champions and 1 dual champion.