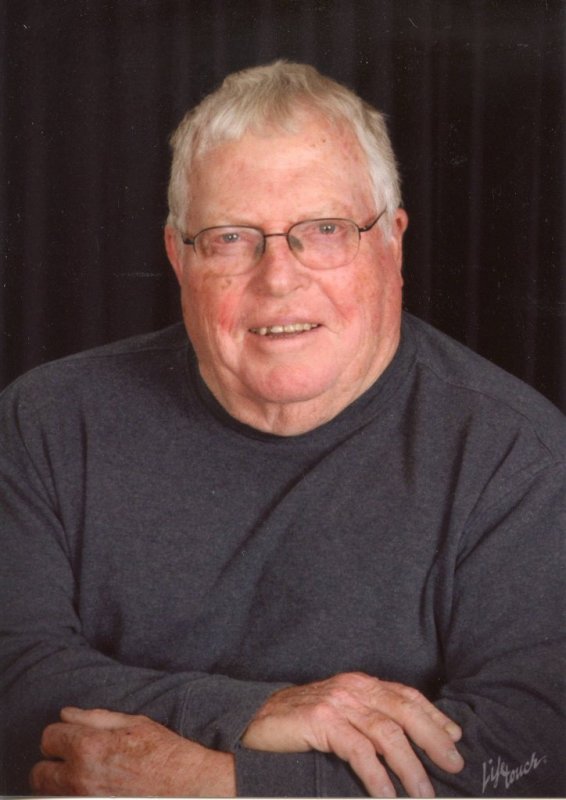 Dave Fletcher
Inducted: 2018

Dave Fletcher has given lifelong dedication to field trials in the role of reporter, feature story writer, judge, photographer, originator of field trial clubs and championships, club member, director, president and secretary, officer of the Bird Dog Foundation and creator of many field trial related publications.

Dave was born in 1934 in Canada near Toronto. At the age of 6, Dave was tagging along and watching his Dad's Irish Water Spaniels track and flush pheasants in the cattail gullies near home. He had already learned to paddle a canoe in flooded wild rice regions for his father to shoot wild ducks. When he was 12, Dave persuaded his father to let him hunt with his own gun, a side by side 20 gauge and the hunting of Ruffed Grouse, Woodcock and Wild Ducks was begun. It was always birds with him. Never was there an interest in rabbits, fox or raccoon and the dogs particular to those pursuits. At 23 years, after graduating from college, Dave purchased his first bird dog, a German Shorthaired Pointer, the first dog Dave ever saw stand on point. He had purchased the pup with versatility in mind. . . hunting upland birds and waterfowl. Those were great bird hunting days for Dave, learning all about the variables of scenting, searching and pointing game.

Dave was introduced to walking one-course field trials in the fall of 1957 and immediately fell in love with the sport, something above and beyond his meat hunting. He immediately joined the Ontario Bird Dog Association, soon thereafter formed a club in his hometown and began to stage trials. He was very active in this group, competing his dogs, reporting and beginning to judge an event or two. Dave reported his first championship, the Ontario Championship, in that era on a shooting preserve north of Toronto. By that time, he had secured some pointer pups, the grand sire being the immortal Tyson.

Dave was vice-president of the Ontario Bird Dog Association in 1963 when he pulled up stakes and moved far west to Calgary, Alberta, where the horizons were huge and the game birds plentiful. He immediately became the secretary of the Prairie Pointer and Setter Club and won the Open Shooting Dog stake in the first Alberta trial he ever ran in. Dave was one of a group that revived the National Amateur Chicken Championship held at the 60,000 acre Blackfoot Indian Reservation venue. There were several professional trainers using grounds in Alberta, namely Fred Arant, Bob Lamb, Audley "Doc" Craig, Bill and Linda Hunt, Stan Aeck and Ray Lawrence. Dave regularly visited these camps and learned the value of prairie training. Dr. George Oehler of Springfield, Ilinois, had Dave secure grounds for him one summer and made the trip to Alberta. Dave had bred his Tyson's Skyhills Flash female to Dr. Oehler's Seairup a year previously. When Doc came up, he and Dave formed the Big Country Field Trial Club and Open stakes were held. There were some good dogs in those stakes, Ramblin Nellie, Homerun Johnny and Sugarshack to name a few. This was also the time when Dave secured a fine young pointer female from Martin Best of Barnwell, SC. Dave trained and campaigned her to several wins before selling her to professional trainer Gary Parker of Great Falls, Montana. Gary bred her, Crossover was her name, to A Rambling Rebel and one of the pups in that litter later became the dam of National Champion Flatwood Hank.

In 1964, Bill Brown, editor of the American Field, asked Dave to report three Canadian Chicken Championships for him, namely the All America Chicken Championship at Broomhill, Manitoba, the Border International Field Trial Club at Frobisher, Saskatchewan and the Dominion Chicken Championship at Gainsborough, Saskatchewan. A year later Leon Covington revived the old Saskatchewan Chicken Championship on his grounds at Mortlach and there were four big events in the schedule. Dave reported those events for seven seasons. In 1968 Bill Brown asked Dave to work full time as a staff reporter for the American Field. Dave, then a bachelor took the job, emigrated to the United States and for two seasons did nothing but report field trials from August until the following May when the season ended. The major circuit was a great teacher for Dave. He saw and wrote about all the great dogs of the day, knew on a personal level all the great trainers and owners and witnessed thousands of high caliber field trial braces. He witnessed and wrote about all the major championships, both horseback shooting dog and open all age.

Dave married his sweetheart Carol on December 21, 1968 and, at the end of the field trial season in May of 1969, left the employ of the American Field to raise a family and establish his own printing business. He established his home in Morrice, Michigan, just outside the capital city of Lansing. Son David, Jr. came along in 1970 and daughter Melissa in 1971. His printing business is still alive and well today. Over the years, working for the American Field, the name of Dave Fletcher became pretty well known among field trial folk. After buying an old farm place at Morrice, it wasn't long before Dave's phone was ringing with invitations to report and judge bird dog field trials. He served as many as he had time for and the invitation came from a wide variety of places. Dave presided at trials on Chukars in Washington state, Grouse events in Michigan, Woodcock championships in Rhode Island, Quail trials at Waynesboro in Georgia and so on. In all, to date, Dave as judged 43 championships, mostly open and a few amateur. There were also many Classics, Futurities and a host of other stakes. The schedule ran from walking stakes to horseback shooting dog to all age. His longest term reporting assignments include 13 years of the National Derby Championship and Free-For-All, 13 years of the National Bird Hunters National Championship and 10 years of the Buck Tuck Qualifier. Reporters that ride the braces, watch closely and report accurately are hard to find. It is pure dedication to field trials that made Dave Fletcher report so many trials over so many years.

A fan of the Brittany, after being indoctrinated by close friend Delmar Smith, Dave was instrumental in establishing the National Open Brittany Grouse Championship held annually at the Gladwin Refuge in central Michigan. He was also close to his Canadian field trial friends and helped establish and secure a championship status for the Ontario Grouse Dog Championship. He bred many litters of Brittanys in the seventies and eighties, many of whom became field trial competitors. One Brittany pup Dave bred and sold as a youngster became a legend among Brittany field trials. His name was Rimarda's Trademark. He won more open one-hour stakes than any Brittany before him and sired 3 Brittany National Champions. Trademark was inducted into the Brittany Field Trial Hall of Fame in 1998.

In 1994, shortly after it came into existence, Dave was asked to serve as one of the Directors of the Bird Dog Foundation, Bird Dog Museum and the Field Trial Hall of Fame. He has served faithfully since that time as a Director, also serving many years as Secretary of the Board and served as Vice President. John O'Neall, Jr. created the memorial plaque program at the museum in 1996 to recognize the contributions to field trials of great people and great dogs. These plaques were purchased by friends and admirers of that person. The plaques were created and presented and hung in the hallways at the museum. It was a great fund raiser and a way to acknowledge a lot of good people who likely would never be elected to the Field Trial Hall of Fame by popular vote. When manufacturing of these plaques became a problem for John, Dave took over the program both as chairman of the activity and manufacturer of the plaques. Dave has given great amounts of his time personally to promote and make this project happen. He has written the text, taken the photos and kept the program alive and well, a significant contribution to field trials and the Bird Dog Museum.

Dave has also given of his talents and put a personal touch on many printed projects directly related to field trials. Dave Grubb's training book and Hoyle Eaton's the White Knight Story are examples. He has also created publications honoring the 50th Anniversary of the Grand National Grouse Championship, the Lake States Grouse Championship, the Pennsylvania Grouse Championship, and has also produced similar books for the Minnesota Grouse Championship, the National Bird Hunters National Championship and Futurity and the Michigan Open Shooting Dog Championship. In the summer of 2004, Dave published a huge volume honoring 80 years of continuous wild bird trials in New England sponsored by the Setter Club of New England and the Association of New England Field Trial Clubs.

Dave has been instrumental in starting and nurturing field trial clubs and in securing championships for some of those he started or helped start. He has also served as club member, director, president and secretary-treasurer of many dog clubs. He is currently serving his 26th season as secretary-treasurer of the Grand National Grouse Championship, is a Director of the huge Michigan Open Shooting Dog Championship and is an honorary Director of several other field trial organizations. He still finds time to report and judge a goodly number of important trials each year.

From all standpoints, reporter, judge , writer, club official, breeder, competitor, Dave Fletcher contributed to field trials for 60+ years and certainly deserved recognition and enshrinement in the Field Trial Hall of Fame and the Brittany Field Trial Hall of Fame.