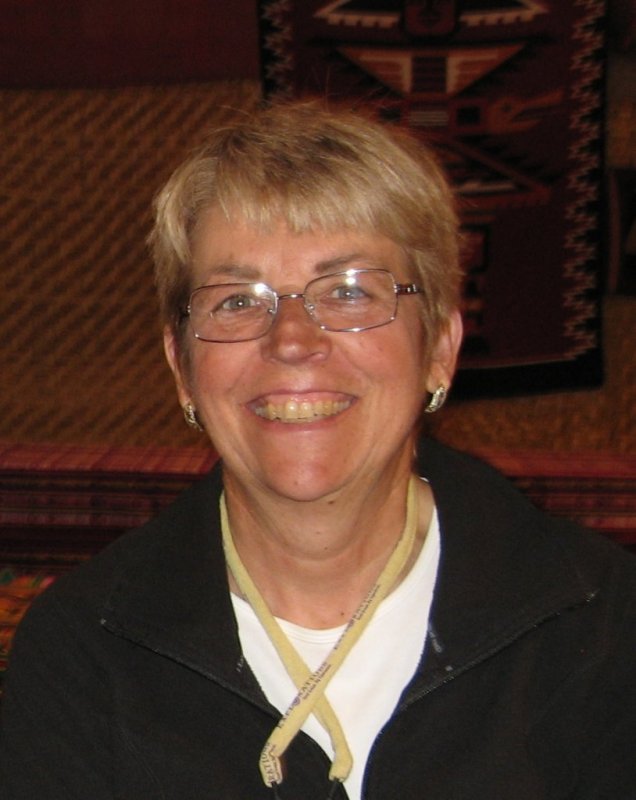 Janet Chase
Inducted: 2013

Jim and Janet

By Kent D. Patterson



The dogs were their children, the American Brittany Club their extended family, and when mentioning the Brittany Field Trial Hall of Fame… they beamed like proud grandparents. You would be hard pressed to find a husband and wife team more dedicated, passionate, and philanthropic to the Brittany community than Jim and Janet Chase. Their actions and accomplishments in the sport for over 40 years made them individually first ballot Brittany Field Trial Hall of Fame members, but if you had the pleasure of knowing them, their humble Midwest roots revealed devoted "salt of the earth" partners.

A CPA in the Deerfield, IL firm of Veatch, Rich, and Nadler, Janet served as treasurer for the American Brittany Club from 1988 until 2011. She was elected to the ABC Hall of Fame in 2002. I found her to be intrinsically ethical, insightful, and delightful. Her "school-girl" personality was infective. I've stood in the haul road of the Pyramid trial grounds in miserable cold weather and after a conversation with Janet, be absolutely convinced what a blessing it was to be there. Janet was an executive, counselor, baby sitter, road guard, field trial secretary or anything else required to conduct an event. After 40 years, her excited manner of execution might lead one to believe it was her first field trial. She arrived early, stayed late, and your day was better for time spent with Janet Chase.

Based in Chicago's famed Union Station, Jim Chase was a tall, lanky, railroad operations engineer. Once he took a job or adopted a cause…. step back, things were going to start happening. There were no barriers in his "get it done" world, it was just a matter of time, effort, and money..…Jim was generous on each front. As a Director for the Brittany Field Trial Hall of Fame and National Bird Dog Foundation, he leveled the cross-hairs on creating a wing in Grand Junction TN for his breed, it was no longer a matter of "if", just "when". In his effort to kick-start the giving program, he offered to match all donations. Yet if you went to the February Illinois trial, he'd be on his ATV in an insulated suit Sasquatch would envy planting birds in zero degree dawn conditions.

With a lifetime of owning many great competitors, most notably Hall of Fame and foundation sire Rimarda's Trademark, they continually drew new members to ABC and were genuinely happy when others won. They created the Illinois Paw Paw trial as a fun event bringing new faces to the game while raising money to support the American Field Championships. I've seen them in the Sandhills of Nebraska driving the dog wagon, opening and closing gate after gate, day after day in the September Chicken Championship heat. One year at the Gun Dog Nationals, they were on opposite sides of the rooms visiting friends when the auction began. I happened to be sitting near Janet and up for bid was a donated FBI ball-cap. She leaned over with a twinkle in her eye and whispered, "I'm going to buy that cap". So the bidding begins and it quickly gets to $200 and I'm thinking surely Janet is going to stop…but no, she gets it bought at $300 only to find out she was bidding against Jim the entire time. She giggled like a teenager for the next hour as Jim rung his hands over the price paid. Over lunch one day at the All Age Nationals, Janet was describing all the features of their new living quarter horse trailer. She was particularly happy with the kitchen and stove features. Chad Holman overheard her and laughed aloud mentioning he'd never seen her cook anything…..she lit up like a Christmas tree and retorted "that's right Chad…but you never know, I might start!" If Jim had not been successful in the railroad business, many would agree his future may have been in the salvage business. Jim was rather legendary for all the ingenious ways he found for destroying some of his, or possibly your, possessions. He'd managed to sink boats in Idaho rivers, drive tractors into ponds, and if he was ever backing his horse trailer at the trial grounds, you'd best be around for filling out the insurance form or, at least, serve as an eye witness. I often reminded Jim, he was the only person I'd ever seen who managed to fall off a horse that was standing still….he disputed that fact, of course.

The American Brittany Club lost two legacy members in 2012 with Jim passing from an April stroke and Janet losing her battle with a brain tumor in October. Yet to this day, they continue to inspire us all.

On July 22, 2014, Dick Pulliam drove to the National Field Trial Hall of Fame in Grand Junction , TN and delivered a $100,000 check for the Brittany Endowment Fund. In possibly their final gift, Jim and Janet earmarked the funds from the sale of their estate for our breed, our history, and our future.

In 2009, HOF Chairman and member Rick Smith asked if I might provide some words for placement on the Brittany Field Trial Hall of Fame Inductee invitations. I often hear songwriters and artist speak of times when words or pictures fill, with ease, their creative imagination. I wish I could attest to having experienced that on a routine basis but after Rick's call on that sunny afternoon, it poured out in less than 60 seconds.

"At the junction of the Memphis and Charleston Railroad line in southwest Tennessee lies hallowed ground……….a place of memorable events, people, and bird dogs. A place that honors excellence, sportsmanship, and commitment. A place for those notable few, that richly deserve a place in history."

Every breed needs visionaries….The American Brittany was truly blessed to have Jim and Janet Chase.