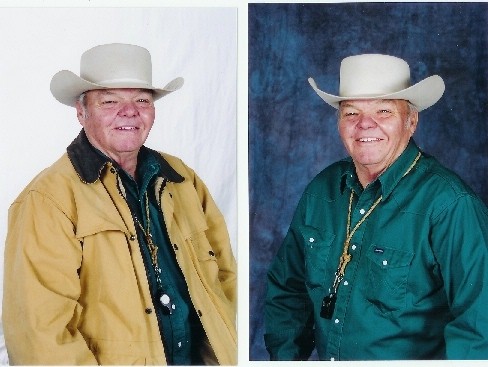 Loyd Budd
Inducted: 2005
Loyd was a tough one and he wanted the game played "his way", honest and fair. He was always looking for the big going dog because he knew that type of dog would make the Brittany a better dog (plus it was always more fun to run the big going dogs!). He had a positive influence on the Brittany and the new Brittany trainers. He never ran dogs for placements, he ran dog to get ready for the special hour stakes and it was in these stake he felt the real Brittany bird dog would show itself. Loyd won the ABC National Championship four times and two times winner BanDee became one of the foundation sires for today's Brittany.

Loud was an ABC director for 6 years. He was a founding father for the Mo Valley Brittany club. He "carried" the Mid South Brittany Championship, the US Open Championship, and the Lone Star Brittany clubs. He is the driving force behind the Chicken Classic on the Taylor ranch. He wanted this stake to be a class event and he put in the extra effort to make it so!

Loud has had 75 plus AKC Field Champions and has bred many others. He is a sought-for his knowledge of bird dogs and particular Brittanys. He is a respected judge for both Brittanys and other breed stakes.

In the years Mr. Budd has been in Brittanys he has been liked and disliked but he has been true to his own convictions and he has always wanted what is right for the breed!