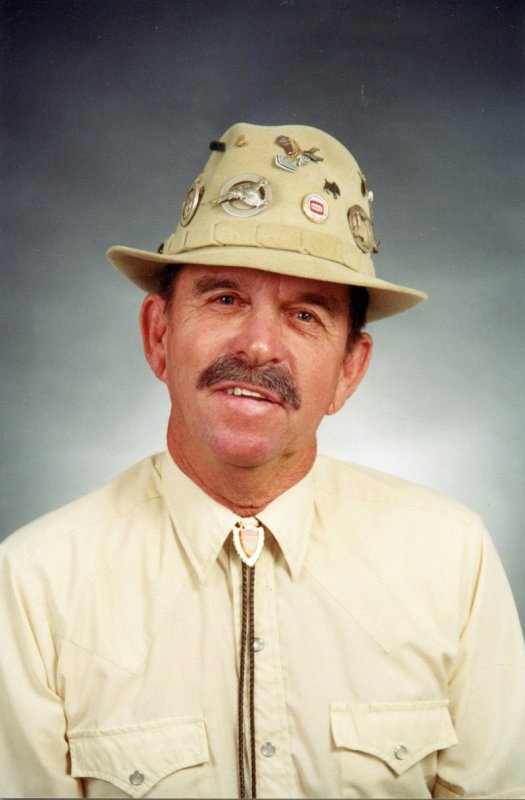 Lyle Johnson
Inducted: 2019
In a career, spanning six decades, Lyle Johnson has steadfastly supported and promoted the field trial Brittany. His contributions are evident today by the progeny of the dogs he developed and in the field trial participants who are still active because of his mentoring.

Beyond establishing the future of this beloved sport, he was a developer of outstanding field trial dogs -
21 National Championship Placements
13 National Champions or Amateur National Champions
30 American Field Champions
97 AKC Field Champions Finished
5 Winners of the US Open Championship and 4 Runner-up Champions
11 Hall of Fame Dogs

These impressive statistics are evident in the likeness of so many Brittany Hall of Fame Dogs that we see among these halls - NFC Microdot HOF, 7x American Field CH/FC/AFC Poki Dot HOF, NFC Minnehaha's Tammy HOF, and so many more.

In the future, the likeness of famous dogs competing today and tomorrow will be among these walls, many of which will have descended from these impressive dogs trained and handled by Lyle Johnson.

Lyle has been the guiding mentor to dozens of amateur handlers and owners. Among these walls, we see portraits of so many individuals that Lyle helped and encouraged in the development and continuation of our beloved field trials. Their names and their dogs names adorn many permanent trophy plates.

Lyle Johnson was the driving force in acquiring the use of the outstanding field trial grounds used by the Southern Kansas Brittany Club, the Midwest Brittany Club, the Kansas Brittany Championship, as well as many other prestigious Championships. These grounds, owned by Mary Lynn and Bill Oliver, were made available to all of us because of Lyle's association with the Mr. & Mrs. Oliver. It is difficult to imagine what trialing would be like in the Midwest without these grounds.

There is no argument, Lyle Johnson had a major impact on Brittany field trials.