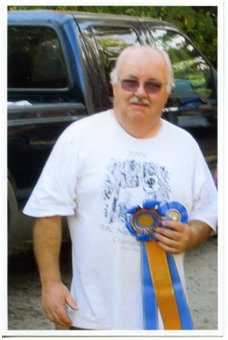 Ray Gorman
Inducted: 2020
Ray has been a vital supporter of the Brittany for over twenty years as a field trialer, breeder, club official and contributor at the national level. He lives in the northernmost county of New Hampshire

Regional Club Affiliation: NNEBC, Region: EAST COAST
ABC Director 12 years. Committee assignments: Nominating, Ethics, Judges.
Involved with many aspects of Gun Dog Nationals – Michigan grounds and fence fund.
Helped establish National Gun Dog Championship.
Involved with ABC Classics and Championships to become AKC as well.
Twenty-one years as stakes manager or chairman of NE Grouse and Woodcock Championship and AKC Classics.
Recruited many future field trailers including Tom Ettinger and Leonard Sinclair.

President Northern NH Bird Dog Club for more than 15 years.
Original member in securing Kilkenny trial grounds for wild bird trials.
Lead person in securing Hill NH field trial grounds.
First VP and Director for NNEBC for 12 years.
Judged several events for NE bird dog clubs and hunt tests for 10 years.
Judged AKC National gun dogs in Nebraska and the North American Amateur Woodcock Championship in New Brunswick, Canada.
Judged Grand National Grouse Invitational and Grand National Futurity (twice).

Dogs: Breeder of Brittanys for over twenty years.
Owned or co-owned national placing National Gun Dogs:
Suemac's Sky King,
Ray's Pride of Coos FC/AFC
TBF's Hot Roddin Howser
Coos Rylee.