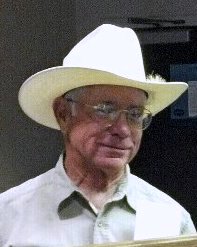 Tom Milam
Inducted: 2016
Tom Milam has been dedicated to the sport of field trialing for over 25 years and hunted with birddogs most of his life. He has generously given his time and knowledge to other field trialers, supported regional clubs and national events, improved grounds and accepted judging assignments all over the country.

He served the American Brittany Club as a Director for 10 years, Ist VP-Field Trials 6 years, has been on the all age championship field trial committees since1997, and served as stakes manager and course marshal for the all age championships as well as the Oklahoma Amateur and Cecil Proctor Open All Championships. He has been a Director for Regions 7 and 8, AFTCA, for a total of 19 years and is in his second term as the 2nd Vice President of the Oklahoma Field Trial Clubs Association. He serves the Northern Oklahoma Brittany Club, Sooner Brittany Club and West Texas Brittany Club currently as a Vice President.

At his urging 12 years ago, the Northern Oklahoma club formed the Region 8 Amateur All Age Brittany Championship, THE DUB EMDE CHALLENGE, that continues to run today. He has reported this championship in addition to helping run and report the Texas Amateur All Age Championship for the last 10 years.

Tom is in constant demand as a judge in regional and national championships for all sporting breeds. He has judged from east to west, north to south for the German Shorthairs, Brittanys, Irish Setters, NBHA, ABHA, AFTCA, Region 7 and 8, and for at least 10 American Field Championships. Recently, he judged at the AKC Pointing Breed Gun Dog Championship held in Grand Junction.

Tom first hunted with his maternal grandfather - running greyhounds to hunt jackrabbits and coyotes. He got his first bird dog and began quail hunting with Brittanys with his brother-in-law. In the 80s, he ran a few dogs in walking trials however after he attended his first Brittany horseback trial, he was hooked and wanted a dog capable of competing. He acquired an all age dog, Spring Valley Bandit, and after some training with Marc Appleton, Banditís career took off with numerous championship wins, the most notable was Runner Up in the U.S. Open Brittany Championship. TLM Colorado Sadie, Tomís best gun dog, earned Runner Up at the ABC National Open Gun Dog Championship. He also bred and campaigned TLM Commanche Chief, TLM Co-Pilot and several other all age dogs.

Tom has encouraged several newcomers to the sport but his best convert is Harlan Gerardy. Tom sold him a pup, grandson of Bandit, and has worked with and encouraged him and the dog, TLM Frequent Flyer. As co-owner, Tom handled ďJackĒ, with Harlan scouting, to win the ABC National Amateur All Age Championship in November 2014!

Maintaining and improving the Lake Murray field trial grounds at Ardmore, OK, has been a project of Tomís for many past years to the present. The grounds have been mowed and groomed with more open fields and brush edges to create new natural quail habitat, trees cleared and feeders installed and refilled as needed. On the annual workday, barns and kennels are repaired. Tom has also been instrumental in improving several other trial grounds in Texas. In this way, Tom says he is paying back the sport for the years of enjoyment and the many good friends made along the way.

There isnít any event held, where Tom is present, that the field trialers donít witness his superior sportsmanship. He is always available as a scout and is willing to help anyone even his strongest competitor. His support for Regions 7 and 8 Brittany trials is unsurpassed and he, along with wife Linda, helps clubs put on trials even if he isnít a member; his storehouse of knowledge benefits any club or person.

Tom has left his mark in every part of the country and the sport is indebted to him.