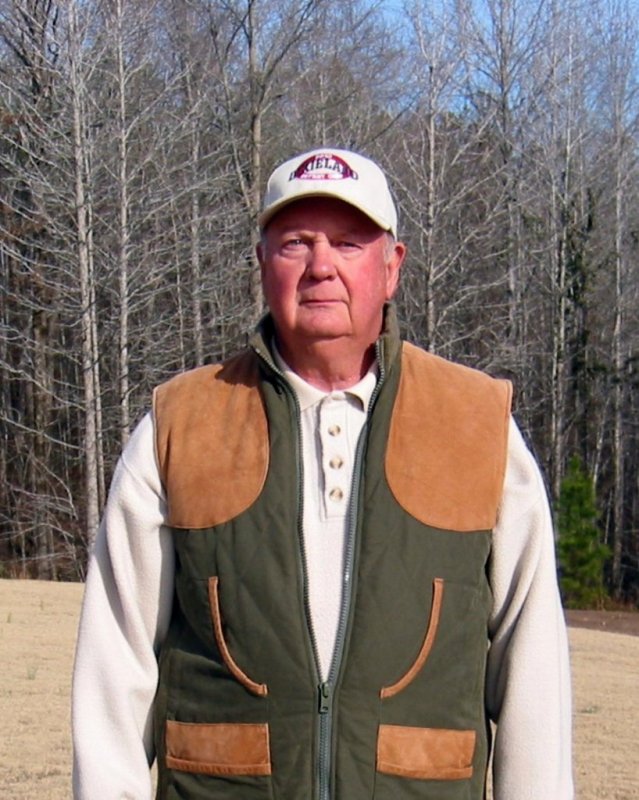 Warren Montgomery
Inducted: 2011
An avid supporter of the Brittany breed and a member of the American Brittany Club for over 40 years, Warren started (with support from friend Glen Smith & Carol) the Indianapolis -GIBC - club in 1971. He placed an ad in the local paper for others interested in Britts and held the first meeting in his home. Encouraging family participation and the "dual" Brittany, he built an active club that continues to thrive today.
Warren has:
Spearheaded the re-emergence of the International Championship in the late '70's, relocating the International to a new venue in Indiana after its New York state demise.
A founder of the Brittany All-Age Dog of the Year Award. Warren personally polled the Professional trainers of the day for input and he secured the financial backing to make this long running program not only viable over the long term, but still relevant and influential to the improvement of the Brittany breed today.
Chairman of the Central Futurity the first year after the split into regional events.
As a Director Warren helped start and organize the Deep South Brittany Championship Association.
He has served as an officer in Regional Clubs
Current Treasurer of the Prairie State Championship organization & assists in the running of their stakes.
Owned, trained and campaigned Dual & National Amateur Champion Hi-Spirit Buck (in the Bird Dog Hall of Fame).

Warren and Buck won:
National Amateur Championship twice
Michigan Championship
Pheasant Classic
Illinois Brittany Championship series which, at the time, had a 45 minute qualifying heat to determine which dogs to call back for the Open Championship. The Amatuer Championship was also run in this series. Warren whistled Buck to the top of all three, winning top qualifier, the Open Championship and the Amateur Championship all in the same series! A feat no single handler has managed to duplicate.

Warren handled Buck to three American Field Championships and one runner-up in an American Field Championship.

Warren is a very sought after judge, having judged the
ABC National Open Championship
National Amateur Championship three times.
ABC Gun Dog Classic twice
ABC National Gun Dog Championship
ABC Chukar Championship
Irish Setter National Championship
Regional trials - too many to list

Warren is still giving his time and assistance after 41 years.