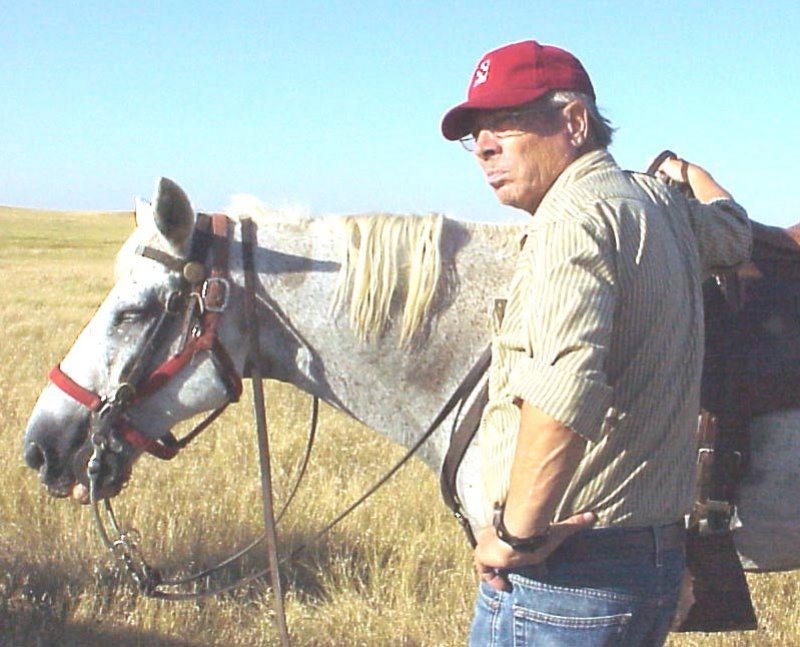 William J. Cartmell
Inducted: 2009
Bill grew up hunting with his father and, after hearing about this new dog from France, he drove to see this great breed of dog in action. After acquiring his first Brittany in 1962, he joined the Upper New York Brittany club, was smitten by the sport of field trialing and began to compete in Brittany trials.

Bill soon became involved with promoting and establishing one-hour Brittany stakes notably the International Brittany Championship and the US Open Brittany Championship. For many years thereafter, he pushed for endurance Brittany stakes, writing articles, studying statistics and encouraging breeders to breed and produce dogs that could compete in hour stakes.

Bill was even more dedicated to another of his goals...the establishment of a Brittany Field Trial Hall of Fame. He promoted the Hall of Fame idea and became the driving force behind its establishment. He, along with Rheta, managed this Hall of Fame for many years, from the nomination process through the induction ceremonies at the Bird Dog Museum. No one deserves to be Hall of Famer more than Bill Cartmell.
The Bird Dog Foundation, Inc. Ė Life Patron Membership
William J. Cartmell

Born in Rahway, NJ, in 1930 Bill was the son of a Presbyterian Minister. He grew up in Watkins Glen, New York where he learned to hunt over the familyís Cocker Spaniels at an early age. After high school, Bill attended Park College in Kansas City, MO., where he received a degree in Chemistry and Science. He also attended the University of Mississippi graduating with a Masterís degree in Chemistry, and the University of Denver where he received a Masterís degree in Mathematics. While at ďOle MissĒ in Oxford, MS., he met andourted Rheta Howell whom he married in 1954 and this lovely lady has been his wife for 54 years. Bill began a career with IBM in Endicott, NY in 1954 and was with that great company until he retired after 36 years of service. He started his career on a special team at IBM. Ultimately he was responsible for software to correlate the requirements of computer designs - from design to manufacturing.

Billís first bird dog was a Brittany he acquired in 1962. This led him to field trial competition. He became a member of the Upper New York Brittany Club, serving for many years, was a Director of the US Open Brittany Championship, the International Brittany Championship, the Chemung County Bird Dog Club and the New York State Bird Dog Association. Bill is considered a pioneer in his effort to bring about one hour Championships for Brittanys, and he has always been the driving force behind the establishment of the Brittany Field Trial Hall of Fame. These two goals Bill held on to steadfastly for many years. He was successful with both. Today we have not only a flourishing Brittany Hall of Fame but we have 41 hour Brittany Championships in the Nation.

Presented on the occasion of William Cartmellís induction into the Brittany Field Trial Hall of Fame, at Grand Junction, TN., February 7, 2009.